Team
Anuschka Cova-Martens: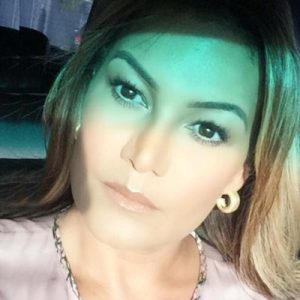 Anuschka was born and raised in Curacao. After 16 years of working on an International level and living abroad, she returned to Curacao in 2012.


Anuschka holds a Bachelor degree in Business Administration (International Finance and Marketing) from the University of Miami and holds certificates in various specialized financial courses for executives, such as Finance for Senior Executives (FSE) from Harvard University.
In addition, she has participated and volunteered in countless industry initiatives, alternative industry summits, forums and conferences for the last 18 years. She has been a member of 100 Woman in Hedge Funds for over 10 year, and contributes to various charitable organizations.
Anuschka Cova is an accomplished hedge fund industry veteran with a solid track record, with a successful career spanning twenty years in increasingly senior positions in the industry, both in Europe, and the Americas. Anuschka's strengths include a strong commercial, social and cross-cultural skills combined with detailed knowledge of the operational, product, technical, sales and marketing aspects of hedge funds.
Anuschka started her career at Citco. During her tenure at Citco Fund Services, from 1993 to 2012, her roles included appointments as Operations Manager and Managing Director, for Citco in several locations, while she also became Global Head of FoHF marketing. Anuschka's role encompassed managing staff and operations in Curacao, Amsterdam, Cork, Toronto, New York and Miami. In addition, to managing operations and marketing, Anuschka's macro responsibilities included providing leadership on client relationship management, developing hedge fund best practices, and establishing groundbreaking hedge fund pricing services.
In 2013, Anuschka became one of the Managing Partners at VBK+CO Alternative Investor Services. VBK+CO offer end to end bespoke solutions to Alternative Investors. VBK+CO consists of partners that have worked in the Financial Services Industry over 20 years each, and understand the complexities of the ever changing international landscape. They work with clients from beginning to end with strategic partners to offer tailored solutions.
One year later, she became the Chairman of the Board of CIFA (the Curacao International Financial Services Association), allowing her to share her broad international management and business development experience; working amongst others on the repositioning of the sector internationally and locally and on branding Curacao as a jurisdiction of choice in general. Considering that Curacao was once the leading offshore jurisdiction, Anuschka believes that the sector and Curacao are in the right place and time, (geographically and structurally), to position Curacao back where it belongs: in the top spot as a leading International Financial Center. At CIFA, she focused on innovation but also on regulation, mind over form, on maintaining competitive advantage and on branding. International investors will feel at home and at ease in such a professional environment.
In September, 2019, Anuschka has been appointed as Chief of the Cabinet of the Minister of Economic Affairs in Curacao. While carrying out this function, she will not be active for VOCA.